Alongside our clients, we believe that travel is a collective force. From the designers, artists, chefs, explorers and in-house teams that bring ideas to life, to the local community that support tourism and the guests who cherish it. In our new series, The Culture Collective, we celebrate the people who are focused on delivering experiences that protect and preserve destinations, foster artistry, celebrate heritage, and uplift us all.
In this first interview, we speak to hospitality visionary Pablo Carrington, CEO and Founder of Marugal, the hotel management company responsible for some of Europe's most loved hotels, with the most recent addition of Vermelho, about why preserving destinations is key for any hotelier.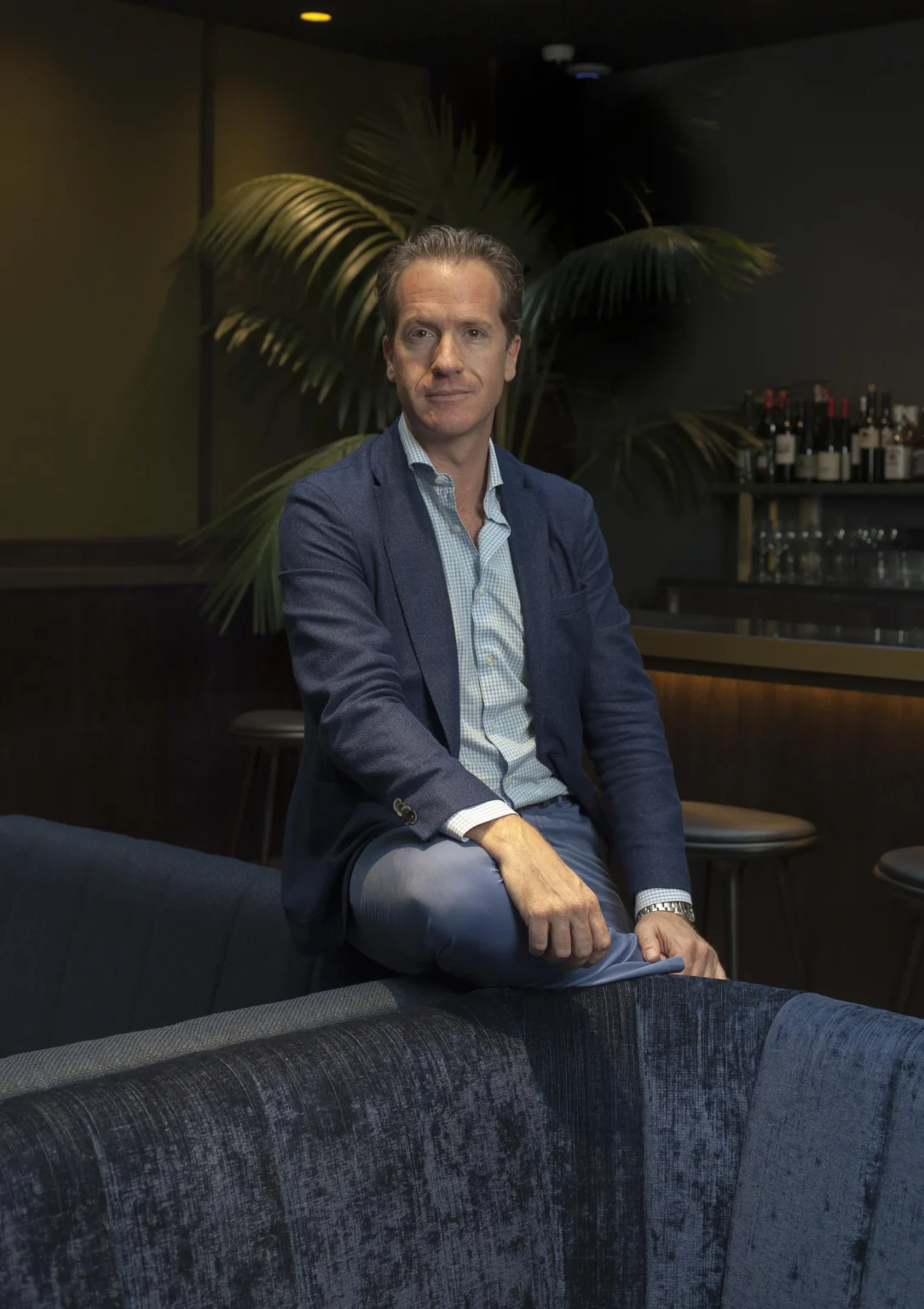 You manage some of the world's most special hotels - each a one-off individual, but with a subtle connection. What do you think the Marugal touch is?
A commitment to excellence, a conviction that the wow factor at check-in is due to the product but the wow factor at check-out is due to the service, a strong sense of place without becoming gimmicky and a DNA which is light years away from the standardisation of luxury chains.
How do you see your growth as a company?
Growing steadily, maybe one or maximum two hotels a year if the right opportunities arise.  But who knows because we have no plan set in stone.
What do you think makes a successful hotel?
Not trying to be everything for everyone.  Creating a strong concept and unfolding it throughout the hotel's product and service philosophy.
What is the importance of keeping heritage and culture in a destination?
Hoteliers tend to forget that travellers are coming to you because they are primarily attracted by the destination.  The hotel is, in most of the cases, the second decision the traveller makes after deciding the destination.  Consequently, hoteliers need to change their mindset and contribute to preserving what makes the destination attractive in the first place.  Helping preserve heritage, contributing to nature conservation or supporting those culture venues which make the city an attractive tourist destination, for example.
What is your mission for Marugal?
To maintain our focus on excellence.  To continue steering our sustainability and regenerative efforts by focusing on eliminating waste as much as possible in our hotels and building on the fact that we pioneered the elimination of single use amenities more than ten years ago and banned single use plastic five years ago.  To continue developing our philosophy of playing an active role in the preservation of the destinations where we have hotels.
Marugal  – www.marugal.com
Marugal, which is one Europe's first white label hotel management company, specialises in the conception, launch and operation of some of the continents most loved hotels. The collection of hotels, which include Palacio Solecio, Malaga (opened 2019); Le Relais de Chambord, The Loire Valley (2018); Akelarre in San Sebastian (2017); Gecko Hotel & Beach Club in Formentera (2017); Totem (2016) and URSO Hotel & Spa (2014) in Madrid; Torralbenc in Menorca (2013); Cap Rocat in Mallorca (2010) and most recently Vermelho and La Zambra. The hotels have gained a loyal following for the Marugal touch, which sits across the aesthetic, service, location and culture.  At the helm of this privately owned company is Pablo Carrington whose considered, personal and sustainable growth sits at the heart of the company's success.